SEASON TICKETS are no longer available for our 41st season. Please find links for tickets for upcoming shows below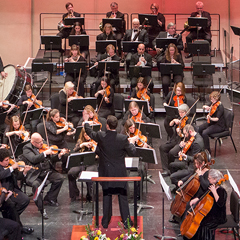 Yakima Symphony – Friday, February 1 at 7 p.m. at the Wallenstien Theater. The Yakima Symphony Orchestra, now in its 48th season, will present a program from its National Heroes season, which celebrates leadership, independence and heroism through music, including the Second Symphony by Jean Sibelius, the overture "My Homeland" by Antonin Dvořák and is joined by Ellensburg cellist John Michel for the Cello Concerto No. 1 by French composer Camille Saint-Saëns. Click to purchase tickets.

---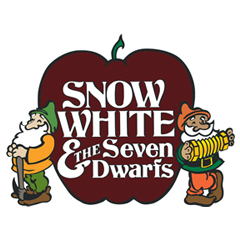 Snow White & The Seven Dwarfs – The Missoula Children's Theatre presents SNOW WHITE & THE SEVEN DWARFS, an original adaptation of the classic fairy tale. A young princess named Show White finds herself in peril when her step-mother, the Queen, is told by her Magic Mirror that the princess is fairer than she! Aided by her two Henchmen and a band of evil Bats, the Queen plots to get rid of Snow White. Snow White escapes from the Queen and from the Black Forest Creatures with help from Witless the Woodsman, and finds a home with the Seven Dwarfs. When the Queen learns of Snow White's whereabouts, she attempts to poison Snow White. But, the Queen's evil plans are thwarted when Snow White's fearless Forest Friends, her father King Backwards, the Seven Dwarfs and the Prince come to her rescue.
Click here to purchase tickets for the 3 pm show.
Click here to purchase tickets for the 6 pm show.
Click here to purchase tickets for BOTH shows (25% discount).
---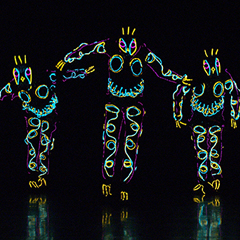 Rainbow Dance Theatre – Friday, March 1 at 7 p.m. at the Wallenstien Theater. Rainbow Dance Theatre (RDT) transforms the concert stage into a world of mystery, pathos and humor by incorporating motion tracking technology that respond to the dancers in real-time during the performance. iLumiDance explores the interplay of light and motion to create striking images of the procession of literal and metaphorical life from its origins with the big bang, through the evolution of single-celled to multi-celled to increasingly complex organisms. RDT will provide extensive culturally exciting and STEM outreach in our schools. Columbia Basin Allied Arts looks forward to peeking into the future collaborative possibilities between technology and the arts with you! Click here to purchase tickets.