Our Premiere Series features a family-friendly variety of shows that showcase nationally and internationally acclaimed acts. Check out our HISTORY page to see who we have brought throughout the years. Tickets cost $15-30, and limited seating is available in each section – Platinum, Gold and Silver – so get your tickets early (there are great seats in every section!).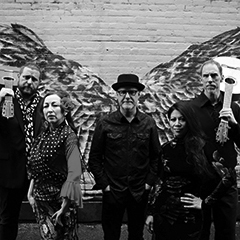 Flamenco Pacifico – Saturday, November 2 at 7 pm at the Wallenstien Theater.
"Fiery rhythmical magic, a must see!" – Scott Topper (Fox News)
Transport yourself to Spain with the melodies, lyrics and rhythms of Flamenco Pacifico's Spanish guitar, song and dance. Their latest album, "Convivencia", was nominated for the Best World/Fusion Album of 2017. The complex, driving melodies and dance of the album were inspired by the tumultuous time of the album's namesake, between the 8th and 15th centuries in Spain when Muslims, Jews and Christians lived together before the Reconquista, or reconquest, of the region by the Catholics.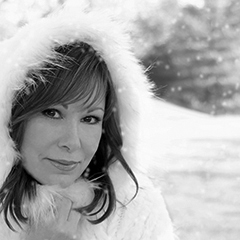 A Swingin' Little Christmas with Suzy Bogguss– Saturday, December 7 at 7 pm at the Wallenstien Theater.
"A fun filled evening of Christmas standards, sing-alongs & hit songs!"
Come celebrate the holidays with CMA, ACM and Grammy award-winning and Platinum selling artist Suzy Bogguss. Since the release of her 1989 major label debut, Suzy quickly became one of the key artists that defined golden days of '90s country. Top 10 singles include radio staples like "Outbound Plane," "Drive South," "Hey Cinderella," "Letting Go" and "Aces". Join us, Suzy and a stellar Nashville band for a fun filled, enchanting evening of Christmas standards, sing-alongs, original holiday songs, and all the great hits the whole family will love. Click below to buy tickets: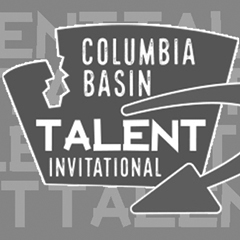 Columbia Basin Talent Invitational – This show has been cancelled. Saturday, Jan 11 at 7 pm at the Wallenstien Theater.
For the second year in a row, this is chance to see all your favorite regional acts (including your sister, daughter, neice and neighbors) under one roof! All money raised goes to our Pat Daugherty Children's Fund. This show has been cancelled.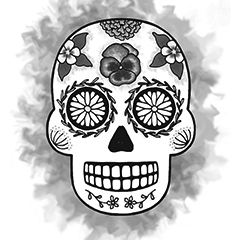 Hamlet by Seattle Shakespeare Company – Friday, March 6 at 7 p.m. at the Wallenstien Theater.
"Nothing is as it seems in this classic story of family, love, loss, murder and betrayal!"
Seattle Shakespeare Company has been touring productions that maintain the beauty of Shakespeare's language and introduce these dynamic stories in fresh, accessible productions for almost 30 years. Experience Hamlett and all its murder, betrayal, family, love, and loss set in the (new)historic town of Elsinore, Mexico during Dia de los Muertos (Day of the Dead festival), presented in a bi-lingual English/Spanish format. Click below for tickets: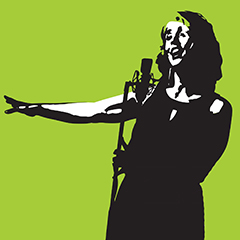 The Spokane Jazz Orchestra – The Music of George Gershwin, Featuring Dr. Jody Graves – Friday, March 20 at 7 p.m. at the Wallenstien Theater.
"Fall in love with America's original art form – jazz."
Spokane Jazz Orchestra was founded in 1975, after performing at the Spokane World's Fair, with roots going back further, and is the longest, continuously performing, community supported jazz orchestra in the United States. They will be playing the original composition of the Gershwin's "Rhapsody in Blue" and other Gershwin classics. The SJO is a jazz orchestra for both traditionalists who love the medium and are devoted to the classics, and for the person waiting anxiously to fall in love with America's original art form – jazz. Click below for tickets: