Our Premiere Series features a family-friendly variety of shows that showcase nationally and internationally acclaimed acts. Check out our HISTORY page to see who we have brought throughout the years. Tickets cost $15-30, and limited seating is available in each section – Platinum, Gold and Silver – so get your tickets early (there are great seats in every section!).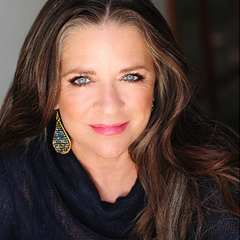 Carlene Carter – Friday, October 5 at 7 pm at the Wallenstien Theater. Grammy nominated singer-songwriter Carlene Carter, daughter of country music legends June Carter and Carl Smith, stepdaughter of Johnny Cash, and granddaughter of "Mother" Maybelle Carter of the original Carter family started her career singing with her family at age 17 and continues to make new music while honoring the old in her own style. Columbia Basin Allied Arts is excited to present country music legend Carter for our Season 41 opener.
Click here to purchase tickets.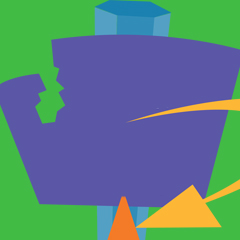 Columbia Basin Talent Invitational – Saturday, October 20 at 7 pm at the Wallenstien Theater. Enjoy all the best talent of the Columbia Basin all under one roof! Theater, live art, dancing, videos by students and lifelong performers from Quincy, Soap Lake, Ephrata, Moses Lake and more!
To include: Big Bend Community College Musical Department, MLHS PALS Club with Cheerleader friends, S Evan Townsend/Judith Ann McDowell, Ballet Academy of Moses Lake, Masquers Theater, Dance FX, Jennifer McCarthy, Erika Nicole, and Community Basin Theater.
Geoffrey Castle – Saturday, Dec 8 at 7 pm at the Wallenstien Theater. Regional star, local favorite and holiday enthusiast Geoffrey Castle returns to the Columbia Basin for his Celtic Christmas Celebration! Castle will be returning to rock his electric violin with six dancers, a five-piece band, two opera singers and a partridge in a pear tree. Castle strives to play beyond the established norms of the classic violin, and is a huge supporter of arts in the classroom through his outreach. With your help, Columbia Basin Allied Arts will raise a toast to our fun and phenomenal neighbor this holiday season! Click to purchase tickets.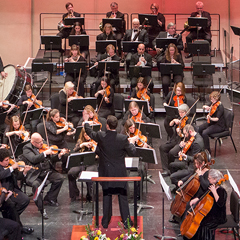 Yakima Symphony – Friday, February 1 at 7 p.m. at the Wallenstien Theater. The Yakima Symphony Orchestra, now in its 48th season, will present a program from its National Heroes season, which celebrates leadership, independence and heroism through music, including the Second Symphony by Jean Sibelius, the overture "My Homeland" by Antonin Dvořák and is joined by Ellensburg cellist John Michel for the Cello Concerto No. 1 by French composer Camille Saint-Saëns. Click to purchase tickets.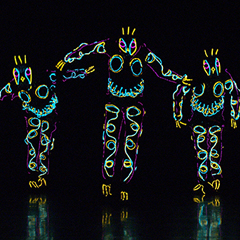 Rainbow Dance Theatre – Friday, March 1 at 7 p.m. at the Wallenstien Theater. Rainbow Dance Theatre (RDT) transforms the concert stage into a world of mystery, pathos and humor by incorporating motion tracking technology that respond to the dancers in real-time during the performance. iLumiDance explores the interplay of light and motion to create striking images of the procession of literal and metaphorical life from its origins with the big bang, through the evolution of single-celled to multi-celled to increasingly complex organisms. RDT will provide extensive culturally exciting and STEM outreach in our schools. Columbia Basin Allied Arts looks forward to peeking into the future collaborative possibilities between technology and the arts with you! Click here to purchase tickets.