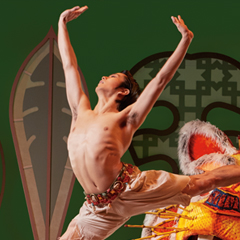 Mowgli – The Jungle Book Ballet.  Experience the spirited adventures of Mowgli as he befriends and grows up with Baloo the Bear and battles the larger-than-life Shere Khan the Tiger and Kaa the Snake. An exotic retelling of Rudyard Kipling's stories enjoyed by all ages, with fanciful costumes, masks, sets and world music that creates the magic of young Mowgli's life in the jungle. Performance Friday, October 13th, 2017, 7pm. Click here to purchase tickets.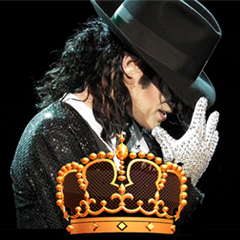 I AM KING – The Michael Jackson Experience is as close as you will get to seeing the King of Pop live in concert! Featuring Michael Jackson tribute artists who can sing LIVE while mastering the intense dancing that Jackson was so famous for, I AM KING  takes the audience on a musical and visual journey. Performance Saturday, November 4th, 2017, 7pm. Click to purchase tickets.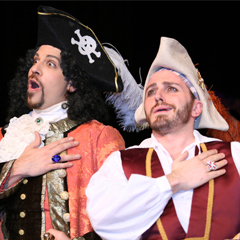 New York Gilbert & Sullivan Players musical production of Pirates of Penzance is your chance to get carried away by pirates! Join the band of swashbuckling buccaneers, bumbling British bobbies, frolicsome Victorian maidens, and the delightful dotty "model of a modern Major-General" for a rollicking romp over the rocky coast of Cornwall. This musical masterpiece will incorporate local choir members. Performance Saturday, March 24th, 2018, at 7pm. Click to purchase tickets.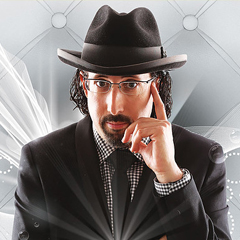 A Master Magician and comic, Jay Alexander is one of the top corporate and society entertainers in the entire country. His most notable appearances include the Today Show, TEDx Talks, MTV, Good Morning America, and many other morning shows. While Jay has performed for many society events and noted entertainer's own private shows, he is best known for creating customized shows for America's most powerful Fortune 500 Companies. For over 25 years, Jay has pursued his passion of creating unique live entertainment by mystifying audiences young and old with miraculous effects of the mind and the hands. Performance Friday, March 30th, 2018, at 7 pm. Click to purchase tickets.