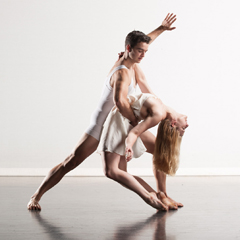 Repertory Dance Theatre (RDT) is the nation's oldest and most successful repertory dance company. Unlike conventional modern dance organizations, they present a diverse range of modern dance styles and choreographers paired together in dynamic and unexpected performances. They perform with grace and athleticism, beauty and power. Be ready to embrace the unexpected, art in motion, expressed through their bodies as modern dance. For fifty years, RDT has pushed the boundaries of modern dance, while preserving and celebrating its legacy. Performance was October 12.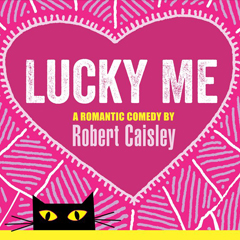 From Rob Caisley, the playwright who brought us Happy, comes a whimsical comedy about love, aging, bad luck, and airport security. Sara's having a bad week. Really bad! The light bulbs in her apartment keep burning out, there's a leak in the roof, the aquarium is full of dead fish, the cat's gone AWOL, and her father — who chased off her last beau — is suspicious of Tom, their new neighbor, a TSA agent who just brought Sara home from the emergency room on New Year's Eve with a fractured fifth metatarsal. As Tom's attraction to Sara increases, he learns of the bizarre streak of bad luck that's been haunting Sara for years – twenty-two years to be precise. Performance was November 5.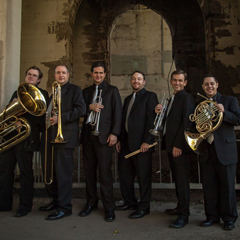 Since its founding in 1983 by Michael Levine, the Dallas Brass has become one of America's foremost musical ensembles. The group has established a unique blend of traditional brass instruments with a full complement of drums and percussion, which creates a performing entity of extraordinary range and musical challenges. The Dallas Brass repertoire includes classical masterpieces, Dixieland, swing, Broadway, Hollywood, and patriotic music. Friday, March 24th at 7 pm at the Wallenstien Theater. Click here to purchase tickets.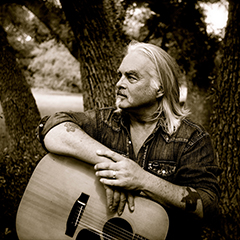 Hal Ketchum has released 11 studio albums since 1986, including his gold country music record, Past the Point of Rescue. A dozen of his singles, including "Small Town Saturday Night," "Past the Point of Rescue" and "Hearts Are Gonna Roll," were Top Ten Billboard hits. His latest album is I'm the Troubadour, a combination of folk, blues, and soul. Friday, March 31st at 7 pm at the Wallenstien Theater. Click here to purchase tickets.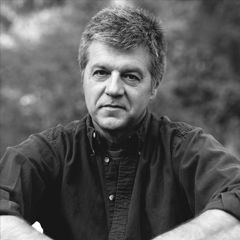 Robert Wrigley is one of Penguin Press' best-selling poets, and his ten collections of poetry include Anatomy of Melancholy & Other Poems (winner of the Pacific Northwest Book Award) and Beautiful Country. Wrigley believes that poetry can influence the world and people's lives rather than just reside within the confines of academia. He holds that "poetry can have a redemptive function. It can look at the chaos you see and make a kind of sense of the smallest part of it." His poems are concerned with rural Western landscapes and humankind's place within the natural world, and he aims to "tell all the truth, but make it sing."  His work has appeared in The New Yorker, The Atlantic Monthly, Poetry, and many other literary journals; his poems have reprinted three times in the Best American Poetry anthology, once in The Best of the Best American Poetry, six times in the annual Pushcart Prize anthology, as well as in the Oxford Book of Twentieth Century Poetry, among a host of other collections. His books have received the Kingsley Tufts Award, The Poet's Prize, The San Francisco Poetry Center Book Award, and the Pacific Northwest Booksellers Award. He has received fellowships from the John Simon Guggenheim Memorial Foundation, the National Endowment for the Arts, the Rockefeller Foundation, the Bogliasco Foundation, and the Idaho Commission on the Arts. He lives in Idaho with his wife, the writer Kim Barnes. This event is in collaboration with the Moses Lake Museum & Art Center, Friday, December 2nd at 6:30 pm at the Civic Center Auditorium. This event is FREE to the public.