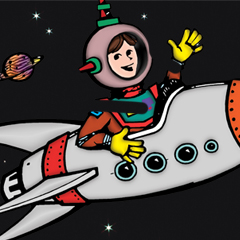 Missoula Children's Theatre's Gulliver's Travels: Auditions Monday, September 25, 2017: MCT will cast 50-60 local kids. (Rehearsals nightly September 25-29.) With his ship wrecked and his trusty computer JCN on the fritz, brave explorer Gulliver finds himself lost in space with nothing but an Invisible Force to guide him! While transporting from world to world, under the control of the Maniacal Scientist of Lapunta, Gulliver discovers fighting aliens, arrogant Horse Leaders of the foolish Yahoos, larger-than-life royalty (in more ways than one), and robots – all who need just as much help from Gulliver as Gulliver needs from them! Tune in as this sci-fi spin of the timeless tale of Gulliver's Travels will take you out-of-this world! Performances Saturday, September 30th, 2017, 3pm & 7pm. Click here to purchase tickets.
Missoula Children's Theatre's Aladdin: Auditions Monday, February 12, 2018: MCT will cast 50-60 local kids. (Rehearsals nightly February 12-16.) For Aladdin, it's not easy to find a magic lamp but it's even harder to get a date! It's a swirling sandstorm of famous Arabian Tales from Ali Baba to Scheherazade, and even Sinbad the Sailor, as Aladdin journeys to find a magic lamp in a Cave of (not-so-great) Wonders. Along his way, Aladdin seeks answers and advice from wise Genies, a powerful Sultan, and his own mother to find a way to meet the Princess. However, even with the lamp in hand, Aladdin will have to learn that it takes more than a wish to make a good impression. Full of memorable characters, from lost Penguins to talking Palm Trees, this is an adventure worthy of 1001 laughs. Performances Saturday, February 17th, 2018, 3pm & 7pm. Click here to purchase tickets.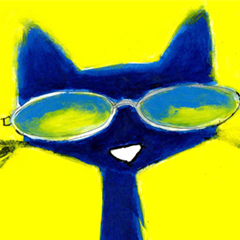 Theatreworks USA brings Pete the Cat to the stage! This groovy blue cat is on his way to stay with a new family and he's excited, but Jimmy Biddle is nervous about how their houseguest is going to shake things up. When Jimmy draws a blank in art class on the last day of school, it turns out Pete is the perfect friend to help him out. Join Jimmy and Pete on a new adventure of friendship and inspiration! Performance Saturday, March 10th, 2018, 7 pm. Click here to purchase tickets.